Message from the Board Of Directors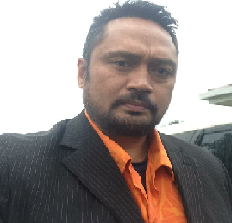 Welcome to Hale Community Support website.
Hale has always been blessed in many ways in which we felt we were and still are in the good hands of our Lord, Jesus Christ. We have much to celebrate and congratulate as we reflect on what God has done for the organization throughout the years. Although we are still working hard towards achieving our organizational goals but already, we are slowly making progress. The greater formalisation and a more robust system of good governance we embrace became the key feature of a successful working environment.

Since its establishment, we continue to provide social-inclusion programs or integrated client and community activities. Despite the challenges and the hurdles along the way but we have seen tremendous progress with the services we provide. As the Chairman of the Board, Hale has strategically paved the way for its services to improve as we travel through time especially having to deliver our key objectives and supporting the NDIS as an approved provider.

As families and individuals coming together for a purpose, no doubt we are a diverse bunch. Although we have different skills and talents given by God but it is a mere fraction of the 'doing' words that best described us. We always work together and treat all activities and programs as one happy family and this what makes our programs successful. As Walidah Justice, Director of Diversity and Inclusion at Episcopal in Pennsylvania once said "That connection gives you an awareness, and a level of empathy that others don't have because you personally know someone, because you have a relationship, because you've seen someone grow and evolve". Knowing our clients stories brought even more awareness.
I am very fortunate to have the opportunity to join Hale, since implementing the best governance reform necessary to strengthen the organisation's confidence – and reduce the incidence of corporate failure. One especially healthy consequence of these reforms is a trend well-known to all of you, and that is a collective reassessment of the role of corporate boards, with a shift away from the Imperial CEO model of the 1990s and toward greater responsibility and authority for directors. As of today, it is my role as a Chairman and the Board of Directors to become more engaged which will help identify pressure points, prevent small problems from spreading, and send a powerful message to our organisation's management that the Board is focused on its responsibilities. To this end, board members need to make an honest assessment of the number of boards and committees they and future candidates can serve on in order to meet the legitimate and heightened expectations of our stakeholders especially the families and communities of these special individuals that Hale support.

As the Chairman of the Board of Directors, it has been a pleasure to lead the organisation over the years and we must never forget the families and friends who helped Hale along the way. We would also like to acknowledge the commitment and assistance of Parish Minister, Faala Sam Amosa and members of the church EFKS ST Marys and former workers of ADHC (Department of Family and Community Services) in Hornsby NSW & NDIS Sunshine Homes LGD & Catholic Care many other organizations that have rendered assistance in different ways. We will always be grateful of the assistance and advice provided to Hale Community Support from the beginning up until now.

We wish everyone the best in all that they do now and forever more. GOD BLESS!!!!
Yours Sincerely,



Afamasaga Pou Ioane
CHAIRMAN – BOARD OF DIRECTORS